I sometimes share posts that turn out to be less-than-real (fake). Upon reflection, the clues to fakeness tend to be that the original post was not attributed to someone reputable or it seems out of character, something that reputable source I trust probably wouldn't write.
We recently saw a FB post on how to spend your stimulus. It has been picked up on numerous sites, edited, criticized for being overly judgmental and negative and even attributed to Dave Ramsey (not true). There is a lot of truth in it (Don't blow it frivolously), but when posts contain BS then people lose sight of the good stuff, too.
The one part (besides being attributed to no one, just shared by facebook 'friends') about this post that bothered me said "If the government says you don't have to pay rent and there is a ban on evictions you better do what you can to pay rent" That makes no sense because the government NEVER said you don't have to pay your rent. The government DID put a moratorium on filing new eviction lawsuits. Apparently many people think "no evictions" = "I don't have to pay rent." Very important, but apparently very subtle distinction.
If you don't pay your rent, your landlord can still evict you, once the courts open back up.
Best advice: TALK (actually speak on the phone or in person, not text) to your landlord and work something out so you don't face eviction once the courts re-open. No guarantee, but a landlord is less likely to evict you if you at least made an effort to work something out.
Same with mortgage payments – just because there is a moratorium on foreclosures doesn't mean you don't have to pay your mortgage. The post does mention that the 90-day forbearance available from many lenders might come with a gotcha: 4 months payments due after the forbearance. Same advice with your landlord: work something out, and with lenders especially – GET IT IN WRITING what is going to happen at the end of forbearance.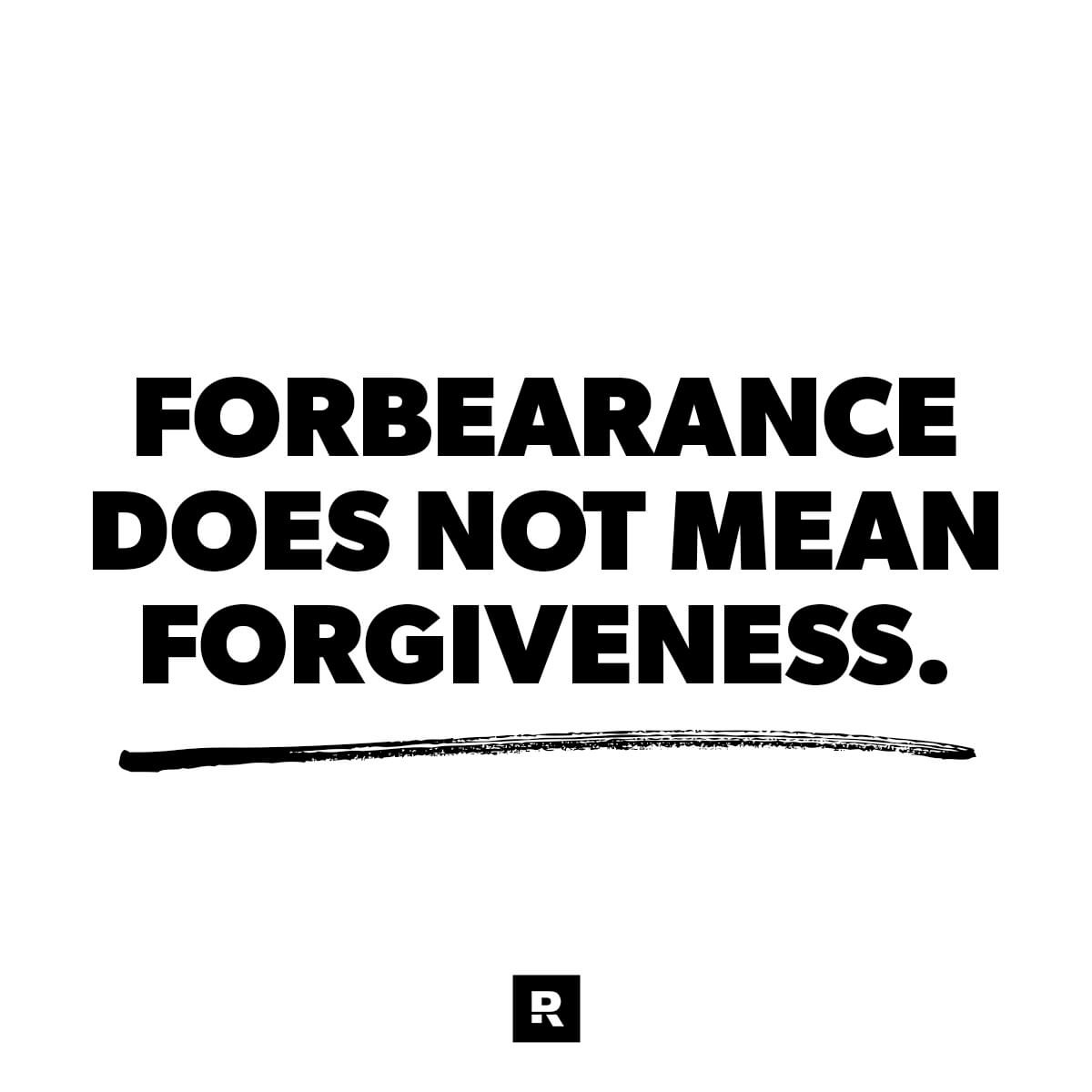 So what should you do with your stimulus check?
Dave Ramsey actually did suggest:
"If your income is not stable, you've been laid off, etc., spend it on important stuff. Food, utilities, shelter, transportation. Have some leftover money? Put it in your emergency fund.

If your income is stable, use it to crush your goals. In Ramsey-speak, use it to speed up the Baby Step you are on.
Kiplinger, Wirecutter and Marketwatch suggest spending it on retirement, high interest debt, emergency fund, 529 College Savings Plan or spend it on local businesses.
All three of those sites also suggested what a family member planned: "Charity. I don't need it, my job is secure so I will give it away. I heard my church has a fund to help those most affected, so I'll probably give it to them."
So if you have the ability, please keep those less fortunate in mind. In many communities we have folks living in deep poverty. Add 22 million+ new unemployment claims, and the situation is truly dire, not just whining-on-Facebook dire.
And of course, don't blow it!