How New Orleans Survives Epidemics
When I was walking early this morning and passed the St Vincent's Infant Asylum, I had a mix of emotions, especially sadness that it was ever necessary to build an orphanage for children who lost their parents in an epidemic.
Upon reflection I am really encouraged that our city constantly evolves, adapts and overcomes adversity. The story of Margaret Haughery, the founder of St Vincent's, is truly inspiring. St Vincent's has been adapted for reuse many times since the epidemic of the mid-to-late 19th century, and is now undergoing a massive renovation.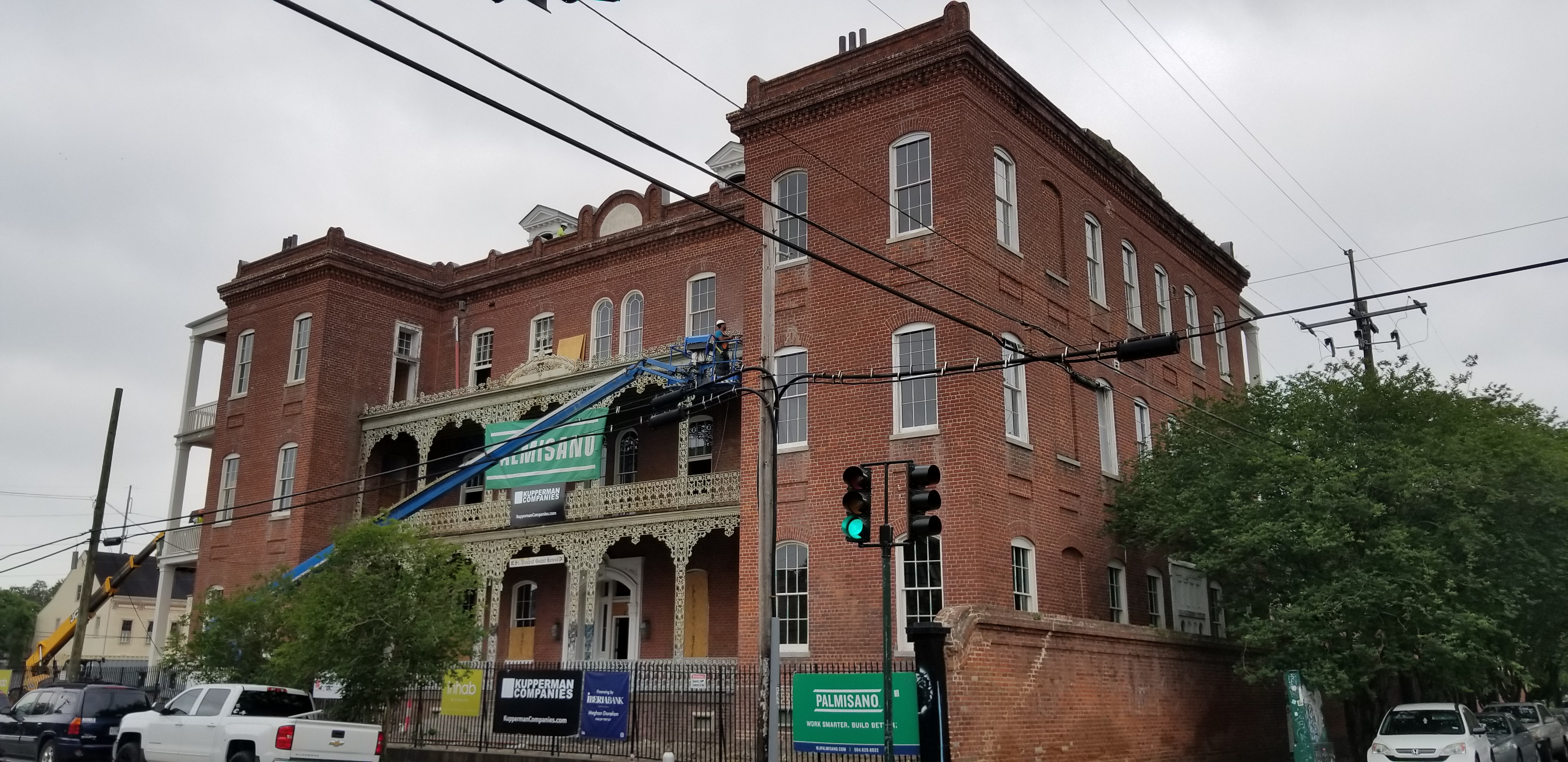 St Vincent's Orphan Asylum April 9, 2020.
Top: Orphans posing for a photograph on the porch of the Asylum, ca 1885-1910 from the Historic New Orleans Collection
~~~~~~~~~~
As we are undergoing social distancing and stay at home orders to battle COVID-19, news is starting to trickle in that this is starting to work, and the curve is hopefully flattening as planned.
Social distancing is not something new. During the Spanish Flu, studies showed very different outcomes in two cities – St. Louis practiced social distancing and Philadelphia did not. More than 4,500 Philadelphians died after holding a parade to boost the morale for World War I. After hearing of their first few cases, St. Louis on the other hand, started closing schools, churches, courtrooms, and libraries. They also banned gatherings of 20 people or more. This resulted in less than half the deaths as Philadelphia.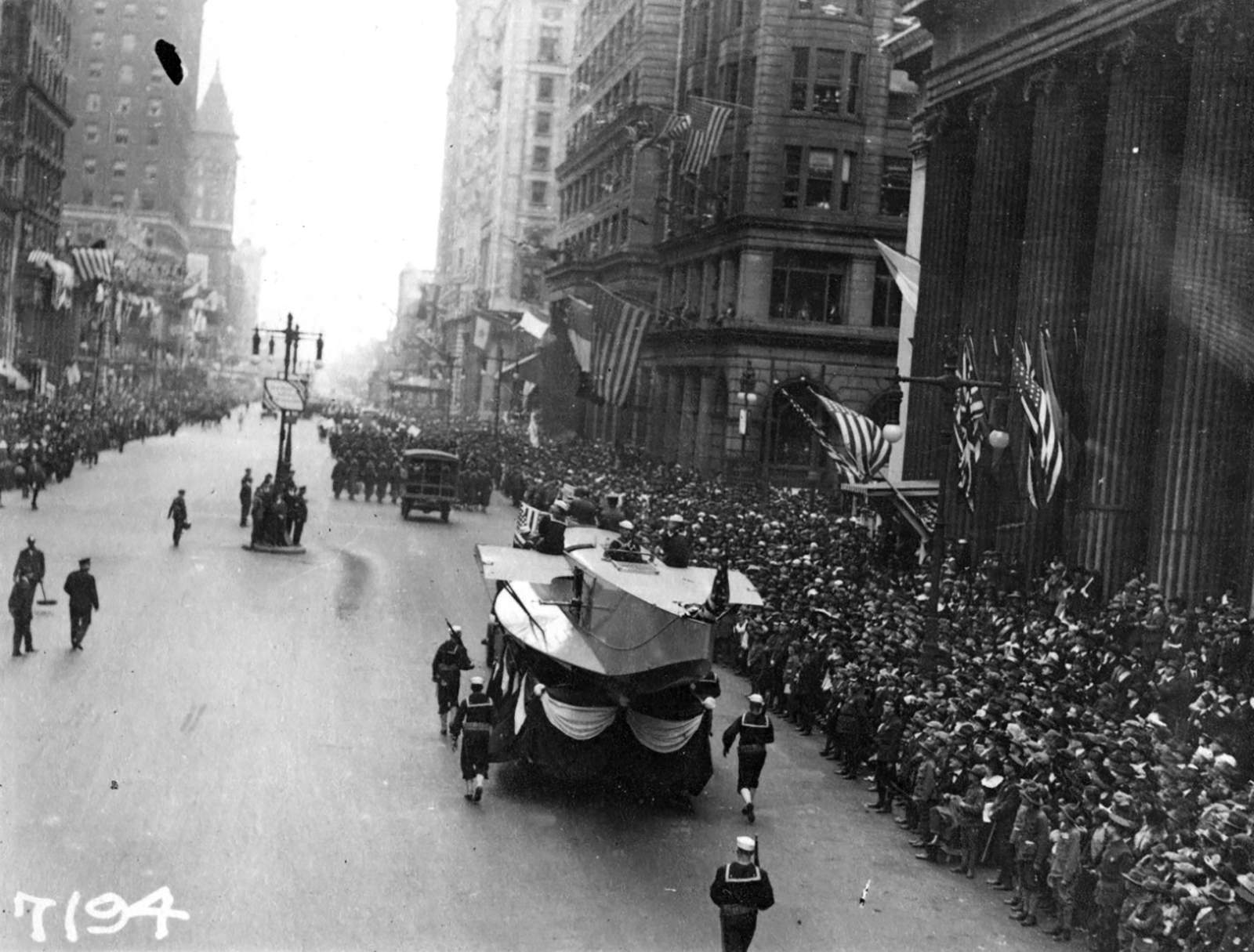 One Book One New Orleans chooses a book each year for all New Orleanians to read. The book chosen for 2005 (the year Katrina hit) was presciently Jason Barry's Rising Tide, about the flood of 1927, its toll on people, especially Mississippi sharecroppers and poignantly, the unintended consequences of The Army Corps of Engineers massive levee building projects.
Barry, a New Orleanian, wrote that book in 1997, and in 2004, he wrote The Great Influenza about the Spanish Flu. 16 years later, readers seeking to understand the COVID-19 epidemic have placed the book on the bestseller list. "I can't remember a deep backlist title having quite such a surge," said Wendy Wolf, Barry's editor.
~~~~~~~~~~
Renowned Tulane Geographer Richard Campanella recently traced how New Orleans history of surviving yellow fever gives us hope for a solution. New Orleans was the first city to learn and adapt techniques to minimize yellow fever – drainage, mosquito control and quarantining ships, and our experience with these diseases helped us stave off a 1919 resurgence of the bubonic plague.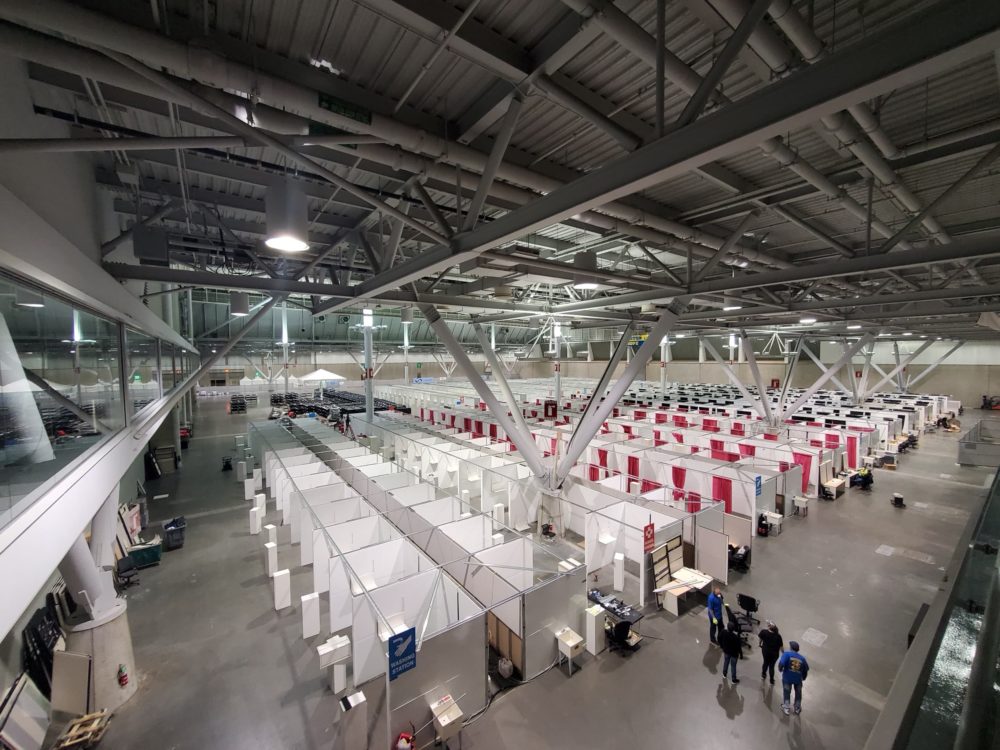 Turning the convention center into a 2,000 bed hospital is ominous, and our ability to do it quickly is awesome. It is a temporary use. Let's remain thankful that St Vincent's Orphan Asylum was ultimately a temporary use of this grand Lower Garden architectural gem.
Each of us has something to offer in our recovery; we can all practice simple kindness to one another, and a few will make herculean efforts like Margaret Haughery did in the 19th century. New Orleanians are not just survivors, we will help each other recover quickly and thrive.
Stay safe & healthy, keep your distance and wash your hands!
PS: "A final thought on preparedness. [thanks to Donald Henninger in the Wall Street Journal today] For Christians and Jews, this is among the holiest weeks of the year, when, in a word, all prepare spiritually for Easter and Passover. Both events are about passing in and out of a crucible. Inside these faiths, loss becomes endurable through the promise of deliverance. It's worth remembering for at least one week.